Jessica Hunt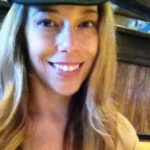 Dr. Hunt researches learner complexity in inclusive small group and one-on-one settings both inside and outside the contexts of schools. Her work examines issues of access and equality in relation to how children with disabilities exhibit their thinking, the factors that influence learning, and how teachers can respond to the uniqueness of students' implicit and explicit goals to facilitate negotiations of meaning. She also grounds her work in the policy and systems level issues that schools and teachers face today.
---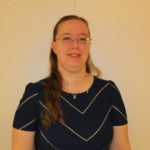 Kristi Martin
Kristi Martin is a doctoral student in Mathematics Education in the department of STEM Education at North Carolina State University.  She earned her Bachelor's degree from Western Michigan University and her Master's degree from North Carolina State University.  She has taught high school mathematics and history, community college mathematics, and undergraduate mathematics education.  Her research focuses on the teaching and learning of trigonometry and pre-service teacher development.
---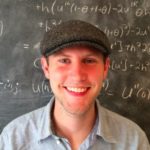 Blain Patterson
Blain Patterson is a doctoral candidate in Mathematics Education in the department of STEM Education at North Carolina State University. He earned his B.S. in Mathematics Education from Youngstown State University and his M.S in Mathematics Education from North Carolina State University. Although Blain started his Master's directly after he finished his undergraduate degree, he has been teaching diverse populations of students along the way. Blain has taught grades 4 through college, ranging from academically gifted students to those with learning disabilities. His research interest includes understanding how knowledge of advanced mathematics influences teaching practices.
---
Andy Khounmeuang
Andy Khounmeuang is currently a Junior in the College of Education at NC State with a dual major in Mathematics and Mathematics Education. He is currently working with Dr. Jessica Hunt and her colleagues with the FAACT project.  Andy serves as the North Carolina Council for Teachers of Mathematics (NCCTM) Treasurer and specializes in fine grain analysis of small group interactions and coding of students' mathematical problem solving.
---
Jonee Wilson
---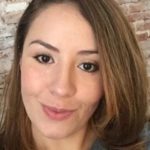 Juanita Silva
Juanita Silva is an Assistant Professor in Mathematics Education at Texas State University.  Her research addresses the positioning of Latina/o emerging bilinguals as agentic mathematical thinkers and problem solvers. Silva argues that positioning students as competent promotes access to participation in advanced mathematics coursework.  Her dissertation documented the participation of ELs who were identified as struggling in mathematics or as having a learning disability (LD) in solving and discussing problems during a series of problem solving sessions. 
---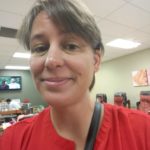 Beth MacDonald
Beth L. MacDonald is an assistant professor in the Department of Teacher Education and Leadership at Utah State University. Her research focuses on how children described as "low-achieving" construct number and operations. This interdisciplinary work allows for collaboration with early childhood, special education, and cultural studies researchers. Prior to this work, MacDonald taught and led professional development in elementary schools.