Find links to tasks and pedagogical suggestions related to the project here!
Diagnostic Clinical Interview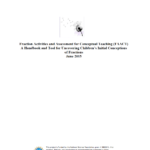 A Handbook and Tool for Uncovering Children's Conceptions of Fractions (coming soon!)
Understand students' fraction concepts through interview tasks.  Includes tasks and guide to record student thinking.
Lesson and Case Study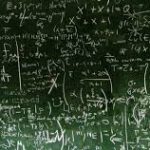 Case 1:  Evoking Conceptions through Informal Knowledge: Fractions and Equal Sharing
This case illustrates ways in which the teacher responded to two students' use of informal knowledge to reason about the mathematics involved in equal sharing problems.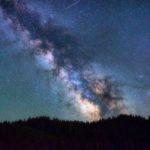 Case 2: Evoking Conceptions of Fractions through Iteration:  Lia and Devon
This case provokes teachers' reflection of how being responsive to students' own activity while solving problems can support understanding. Iteration is presented as a mechanism to support the unit fraction concept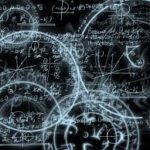 Case 3: Evoking Conceptions of Fractions through Reasoning and Representation: Jerry's Partitioning
This case presented is based on research that examined mathematical thinking of an elementary student with a visual/spatial processing disability along with teacher-student interactions.
Articles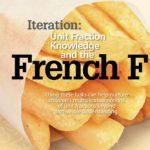 Iterating to Promote Unit Fraction Concepts
Promote students' unit fraction concepts through purposively designed platform tasks and pedagogy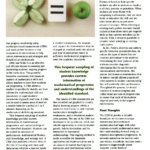 Intensifying Interventions in Mathematics
Learn about how to design specialized interventions in mathematics through a problem-solving approach.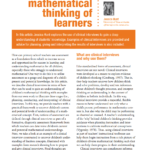 How to Better Understand the Diverse Mathematical Thinking of Learners
Learn about a practical way to utilize interviews as a window into student thinking!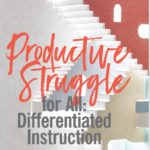 Opening Access to Productive Struggle in Tier 1: Differentiating Instruction
Consider ways to maintain cognitive demand and promote productive struggle in accessible Tier 1 classrooms!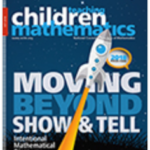 Think-Pair-Show-Share to Increase Classroom Discourse
Use Universal Design for Learning to support student-centered discourse in small group and large group instruction!