FAACT Upcoming Calendar and Events
CAREER project represented at NSF STEM for ALL Video Showcase!
> We are thrilled to share what we have been learning in our FAACT project at the National Science Foundation STEM for ALL video showcase event that takes place May 13th through May 20th.  Watch and vote for our video.
---

CAREER project represented at NCTM 2019
> Dr. Hunt is pleased to present with Rachel Lambert, Beth MacDonald, and Juanita Silva at the National Council of Teachers of Mathematics Annual Meeting in 2019!  We are excited to discuss "Think Pair Show Share to Increase Classroom Discourse" in April!
---
 CAREER project represented at AERA 2019
> Our team will present two contributions at the 2019 American Educational Research Association in Toronto, Ontario, Canada.  Join us in April!
---

Working groups around the Intersection of Math and Disability at PME-NA
Join us November 15th through 18th at the North American Psychology of Mathematics Education conference in Greenville, S.C., where THREE working groups around the intersection of Special Education, Mathematics Education, and Equity will gather for conversation, collaboration, and research planning.  Here is our newest WG:  Units Coordination!  Watch us in the following months for news and resources!
---
Dr Hunt Presenting at Regional NCTM in Kansas City, MO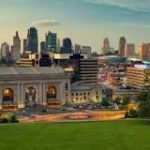 Our team is excited to present FAACT research at a Regional Conference of the National Council for Teachers of Mathematics around fractions, access, and purposive planning for students with learning disabilities!  See you there!
---

Hunt to collaborate with the Curriculum Research and Development Group
---
Hunt presenting at State RtI/MTSS Best Practices Conference