Home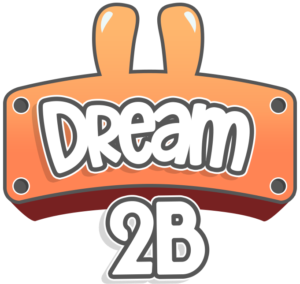 What is a unit fraction? Why is one-half of one-fourth of one whole the same value as one-eighth of the whole? Why can three-fourths of one whole also be expressed as one-fourth of three wholes?
These are questions that fourth, fifth, and sixth grade students, including students with learning disabilities and math difficulties, encounter and wonder about. Through our design, development, and testing of a game based curriculum called Dream2B, we hope to support students to develop a deep understanding of fractions.
Our curriculum addresses six big ideas that extend across third through sixth grade fraction standards: Unit fractions, proper fractions, improper fractions, reversibility and re-unitizing, recursive/multiplicative reasoning with fractions, and distributive reasoning with fractions. These concepts are addressed first through gameplay and second through worked examples and number strings. The goal is to support concept formation as well as explanation, justification, and generalization of concepts. Please visit our project resources and curriculum to learn more!
What makes our approach different?
Dream2B builds on on previous NSF funded projects with PI Hunt's efficacious techniques for mathematics instruction synergistically combined with Co-PI Marino's award-winning UDL video game design by:
Engaging students in problem-solving challenges rooted in five STEM and ICT careers
Using Universal Design for Learning (UDL) framework to maximize accessibility.
Embedded cognitive tutoring to drive advancement and learning.
Extensive dynamic assessments and professional development for educators holds potential for broadening participation for students with disabilities through Dream2B.